#StrongerHereford is seeking a Communications Professional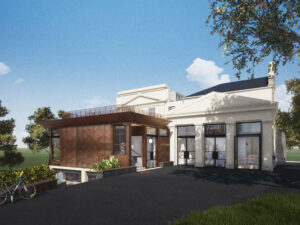 As the 15 projects comprising #StrongerHereford are moving into their delivery stage,  an opportunity has arisen for a Comms professional to help create greater impact across the portfolio.
The successful applicant will be expected to create a new strategic plan and provide a central resource to implement it. This resource will support the achievements of the Board's objectives and work directly with the projects to inform and amplify the impact of their continuing communications work.
The foundations are already in place so outcomes will build on the work already done to bring greater understanding and participation to our targeted communities.
Interested parties should be natural ambassadors and spokespeople for Hereford and a local knowledge and understanding of our local community is vital.
It is anticipated that the contract will be initially for a 3 – 4 day mobilisation period followed by approximately two days per month for around one year.  Some flexibility to work patterns would be required as activity type and dates will fluctuate.
For further information about #StrongerHereford, please visit the dedicated website.
You can find further details about this communications opportunity and download the brief here.
Posted in News