Please click here to download the latest copy of the Herefordshire Rural Hub newsletter: February 2018 newsletter
For information about this year's Pesticides Amnesty, for the Wye Catchment in Herefordshire, enabling farmers and growers to safely dispose of unwanted chemicals, pesticides and biocides, FREE OF CHARGE click here:  Pesticides Amnesty 2018 leaflet
February 1st, 2018 by Rachel
Posted in News
The new Destination Plan for Rural Herefordshire was launched in October 2017 and can be downloaded:  HERE
January 4th, 2018 by Rachel
Posted in News
Please click here to download the latest copy of the Herefordshire Rural Hub newsletter: January 2018 newsletter
December 27th, 2017 by Rachel
Posted in News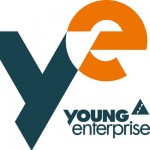 The Herefordshire Young Enterprise finals were held on Thursday 27th April.  A very well attended event saw the Young Enterprise companies presenting to a full auditorium at Hereford College of Arts.
The following companies took part and presented on the night:
Terra – Hereford College of Arts
Sorted! – Whitecross School, Hereford
XIIX – St Marys RC High School
Menter – Lady Hawkins School
Play in a Day – Hereford College of Arts
Funk the Junk – St Davids Centre
Okoola – Hereford Cathedral School
Terra Potters – Hereford Sixth Form College
The winners were as follows:
Business Skills Award:  XIIX
Finance Award: Terra Potters
Individual Recognition Award:  Louisa Sadler, Terra
Entrepreneurs Award: Terra
Creativity in Business: Play in a Day
The Journey Award: Emily Joss, Menter
Best use of ICT and Social Media: Terra and Okoola
Best Managing Director (Runner Up): Megan, Play in a Day
Best Managing Director: Fleur, Okoola
Best Presentaton: Terra
Best Trade Stand: Funk the Junk
Best Company Report: Terra
The three winning companies who will go forward to the Herefordshire and Worcestershire finals in Worcester on the 9th May are:
For more information about Young Enterprise in Herefordshire please contact:
Grace Perks
Young Enterprise Manager for Herefordshire
M 07867001849
E grace.perks@y-e.org.uk
W www.young-enterprise.org.uk
April 28th, 2017 by Rachel
Posted in News
---
Herefordshire Business Board is pleased to announce their support for the Hereford City of Culture bid.  The bid is being led by the Herefordshire Cultural Partnership, a consortium of arts, culture and heritage groups, local government and businesses with a shared vision:
"For Herefordshire to be internationally recognised as a beacon for inspirational arts and culture that enhances wellbeing".
The City of Culture team states that winning the bid would turbocharge our county's cultural and economic life, bringing national and international attention to businesses, health organisations, education facilities and art projects.
To find out more about the City of Culture bid and to pledge your support please visit www.herefordcityofculture.org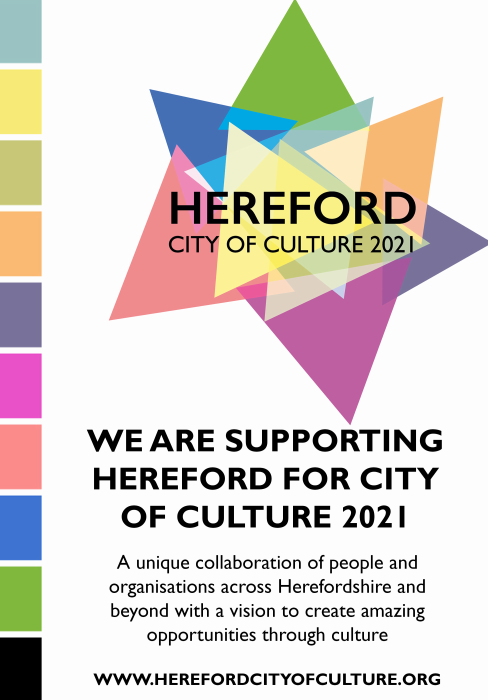 April 26th, 2017 by Rachel
Posted in News
Business support organisations in Herefordshire are joining forces for the first time in 2017 for an unmissable event aimed at helping county enterprises grow and thrive.
The Herefordshire Business Event 2017 will be the largest event dedicated to supporting businesses in every sector, no matter what size they are, in the county.
Organised by the Marches LEP in partnership with the Marches Growth Hub, Herefordshire Council, the Business Solutions Centre, Herefordshire and Worcestershire Chamber of Commerce and the Federation of Small Business, The Business Event 2017 will be held at Hereford Racecourse on 13th June.
The free-to-attend Business Event 2017 will feature:
keynote speakers running multi-million turnover businesses in the region sharing their inspiring stories of success
workshops on export, business rates and skills and clinics on access to finance and funding
Dedicated Business Support Zone where you can find out more about what's available for individual businesses including information on grants, mentoring and international trade
Networking opportunities at lunchtime and throughout the event with coffee and refreshments
Registration is essential for The Business Event 2017 places on the business workshops is limited.
Draft Agenda:
9:00 am Registration and networking
9:30 am Formal Speeches
10:30 am Workshops and networking
11:30 am Local entrepreneurs including Nick van der Walle (Astute Graphics) in discussion about their businesses and how working internationally from Herefordshire works for them
12:30 pm Workshops and networking
Please visit Eventbrite HERE to book your place and see up to date information on this event.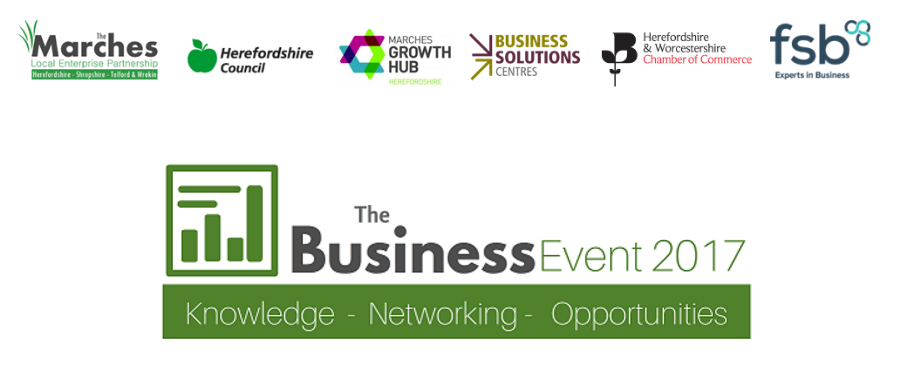 April 26th, 2017 by Rachel
Posted in News

Boost your own skills while enhancing the self-confidence and capabilities of young people. The benefits of taking part in this unique experience are numerous.
This is your opportunity to help students run a successful business by guiding them through the first stages of setting up a company. Through this experience not only will you be consulting, mentoring, motivating, encouraging, and leading the students to success, but also developing your own skills and knowledge.
Contact: Grace Perks on 07867001849 or email  grace.perks@y-e.org.uk    www.young-enterprise.org.uk
What our Business Mentors say:
"I see the company programme as an opportunity to work with future generations of young entrepreneurs and potential business leaders. I believe Young Enterprise programmes are a bridge between the national curriculum and life after education – allowing students to apply their academic knowledge and gain new skills".
What our students say:
'As a team, we have learnt so many new skills we can apply to future jobs and within the business, and know that if it wasn't for Young Enterprise, Inky Links would not be as successful as it is today. As managing Director of the team, I will be taking on the business after our college course has finished".
Make a difference. Strong advisory support this year has seen 13 successful teams compete this year with 2 businesses continuing independently in the future following their Young Enterprise experience.
Time commitment: minimum one hour every week during one academic year – however if you have more time, the students would appreciate all the help they can get!
We recognise that work and life can sometimes get in the way of this commitment and appreciate every effort you make to be there as much as you can.
If you would like to make a difference but cannot dedicate as much time as required please enquire about our one day programmes that operate throughout Herefordshire across the academic year.
July 25th, 2016 by Rachel
Posted in News