Wednesday 21st November 2018
Three Counties Hotel, Belmont Road, Hereford, HR2 7BP
FREE ENTRY
Drop in anytime from 12.00noon – 6.00pm
Full details on the Herefordshire Rural Hub website at:-
www.herefordshireruralhub.co.uk/whats-on/herefordshire-rural-business-advice-day-2018/
Or on the attached flyer: 2018 RBA flyer
November 5th, 2018 by Rachel
Posted in News

Friday 9th November 2018
Three Counties Hotel, Hereford
Full details here
November 5th, 2018 by Rachel
Posted in News
Applications are invited from individuals to undertake the role of Co-ordinator at Herefordshire Rural Hub.   The role requires a self-employed individual to work approx. 60 hours per month to deliver the objectives of the Hub through a wide range of projects to support farming and rural businesses.
Location: Agriculture House, Hereford  HR4 9QJ
Employment status: Self Employed
Part time post: Approx 60 hours per month
Pay rate: Hourly Rate £20 + mileage 0.45p/mile.
More details here
November 1st, 2018 by Rachel
Posted in News
Please click here to download the latest copy of the Herefordshire Rural Hub newsletter: November 2018 newsletter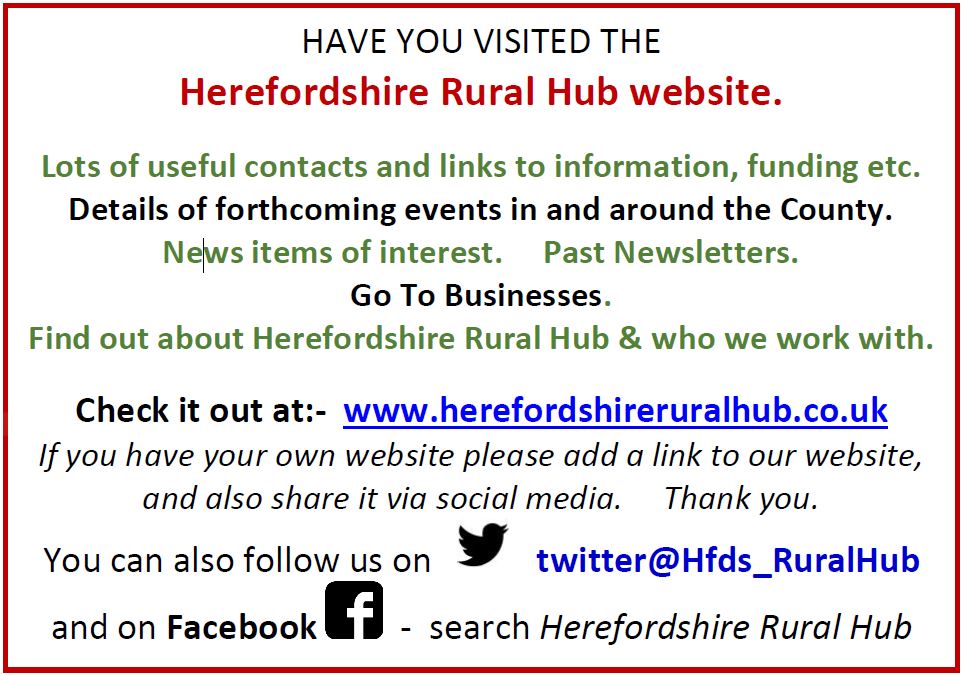 If you would like to receive the newsletter diredctly please sign up via the website www.herefordshireruralhub.co.uk
November 1st, 2018 by Rachel
Posted in News
Lords committee told that rural economy can thrive with improved infrastructure and skills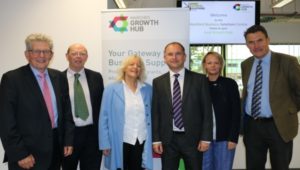 (l-r) Lord Foster of Bath, The Earl of Caithness, Baroness Mallalieu, Councillor Jonathan Lester (Leader of Herefordshire Council), Baroness Rock, Councillor David Harlow (Cabinet Member for Economy and Communications)
Better physical and digital infrastructure alongside improved access to skills will enable further  growth of the rural economy in Herefordshire, members of the House of Lords Select Committee on the Rural Economy learned today.
On a visit to the county, where they met representatives of business organisations, council leaders, business owners and local residents, the committee heard of many success stories – from businesses developing night vision equipment to food supply chain software provider – but also of the challenges facing further growth or the establishment of new businesses.
The committee plans to make recommendations to government about measures which will help benefit the rural economy in England.
Chairman of the Committee Lord Foster of Bath said:
"As in many other parts of the country, Herefordshire's rural economy is doing well, helped by close working between bodies such as the council, Local Enterprise Partnership and the Chambers of Commerce. The planned new engineering-focussed university in Hereford will provide further stimulus for growth. But the expansion of existing businesses and the establishment of new businesses is hampered by unreliable infrastructure, with a strong call for better mobile and broadband coverage.

"At the same time, we heard that agriculture remains the backbone of the rural economy but is also facing challenges not least in attracting new recruits with the technological skills now needed in the industry."
Councillor David Harlow, Herefordshire Council Cabinet Member for Economy and Communications, took part in the roundtable discussion and said:
"The committee's visit was a great opportunity to showcase local businesses and explain Herefordshire Council's support and plans for future business development in the county."
Source: https://www.herefordshire.gov.uk/news/article/622/herefordshire_hosts_house_of_lords_rural_economy_select_committee 
September 17th, 2018 by Rachel
Posted in News
Be part of the Herefordshire Council budget consultation, comment on proposals to help them deliver a balanced budget, whilst continuing to invest in & deliver services:
Click on the #hfdsbudget link below to access the consultation
July 18th, 2018 by Rachel
Posted in News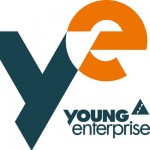 The Herefordshire Young Enterprise finals were held on Thursday 26th April.  A very well attended event saw the Young Enterprise companies presenting to a full theatre at Hereford College of Arts.
The following companies took part and presented on the night:
ABOVO – Hereford Cathedral School
The Entrepreneurs Club – Hereford and Ludlow College
KISETSU– St Davids Centre
RAART – Hereford College of Art
The winners were as follows:
Special Judges Award: Jess Strachen from KISETSU
Entrepreneurship Award: RAART
Best use of Finance: KISETSU
Best use of ICT and Social Media: RAART and The Entrepreneurs Club
Best Presentaton: RAART
Creativity in Business: ABOVO
Best Trade Stand: ABOVO
Best Company Report: The Entrepreneurs Club
Company of the Year (Runner Up): ABOVO
Company of the Year: RAART
The winning company who will go forward to represent Herefordshire at the Herefordshire and Worcestershire finals in Worcester on the 6th May are:
For more information about Young Enterprise in Herefordshire please contact:
Kirsty Sockett
Area Manager
Young Enterprise
M 07960 063388
E kirsty.sockett@y-e.org.uk  

April 30th, 2018 by Rachel
Posted in News
The Marches Local Enterprise Partnership is looking to recruit two new Board Members, with good local business networks, and ideally at a regional and national level as well, who will play a key role in helping us to drive economic growth in the area and provide effective governance to the public /private Partnership.
An ideal candidate will have commercial acumen, a good understanding of public/private partnership working and the ability to contribute to reaching agreement on complex issues that cut across service delivery of the public, private and voluntary and community sectors.
The Board is seeking individuals who would bring the following skills and experience:
16-18 years skills development / adult workforce skills development
Business and Professional services – IT, finance, marketing
Environmental Technologies sector
This is an exciting opportunity to make a considerable contribution to this Partnership which has moved into a mature phase, having developed an independent office, undertaken restructuring to maximise capacity through the recruitment of appropriate staff and is now geared to the delivery of a full programme of work.
There is no remuneration package associated with the posts however provisions are in place to cover appropriate minimum expenses incurred. The appointment will be for a two-year term and it is estimated that the post will require a commitment of up to two days per month. New members will be appointed by a panel which will be drawn from the Marches LEP stakeholders.
The Marches LEP encourages diversity to maximise achievements, good practice, innovation and impact and we welcome applications from everyone. Females and members of the BME community are currently under-represented on our Board and we therefore reflect a positive action approach, under the Equality Act 2010. Appointment will be on merit alone.
Download the application pack: Marches LEP Board Member Recruitment February 2018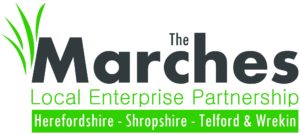 February 21st, 2018 by Rachel
Posted in News
The new Destination Plan for Rural Herefordshire was launched in October 2017 and can be downloaded:  HERE
January 4th, 2018 by Rachel
Posted in News
Please click here to download the latest copy of the Herefordshire Rural Hub newsletter: January 2018 newsletter
December 27th, 2017 by Rachel
Posted in News