Young Enterprise
---
HBB are proud to support Herefordshire Young Enterprise in their delivery of the Company Programme and Team Programme in Herefordshire.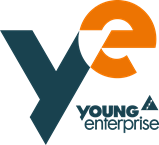 Described as the ultimate enterprise experience the Company Programme,  mentored by Young Enterprise Business Advisers, students set up and run their own real company over a year.
The Team Programme inspires students with special educational and support needs to work together as they set up and run their own real company, guided every step of the way by a Young Enterprise Business Adviser
Get involved we need your support!
Young Enterprise is the UK's leading enterprise and financial education charity, empowering young people to learn, to work, and to live.
We believe that the potential of the UK's young people is unlimited. Why? Because for over 55 years we've shared their energy and enthusiasm and admired their strength of character.
Since 1962, we've been creating and developing programmes that complement the school experience and encourage young people to realise the extent of their own talents.
Each year we work with 250,000 young people aged 4 to 25, making the foundations of business – resilience, team work, creativity, problem solving and communication – relevant to the daily lives of each and every young person. You can help them realise their potential by giving your time, business expertise or simply donating
For more information about Young Enterprise in Herefordshire please contact:
Beth Walsh
Young Enterprise Area Manager for Herefordshire
M 07960 663388
E beth.walsh@y-e.org.uk
W www.young-enterprise.org.uk