Hereford receives £22.4 million from Towns' Fund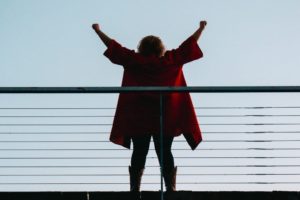 On 8 June 2021, we heard the fantastic news that Hereford had been successful in its bid for funding from the Government's Towns' Fund. A total of £22.4 million has been secured for the development of up to 15 transformational projects included in the city's 'Town's Investment Plan' (TIP).
The projects were submitted after extensive engagement and reflect local and national priorities which address the challenges we face – low social mobility, a debilitating skills gap, deprivation south of the river and the climate crisis.
The news is a huge boost to the city's regeneration and post-Covid recovery and, crucially, opens up a wider conversation with government and independent groups (such as the #StrongerHereford board) on future ways to revitalise Hereford.
The board will now review the shortlisted projects put forward and start developing the business case which will be submitted back to Government for approval. The aim is for projects to be ready for delivery so that once investment is received, work can begin straight away.
Some of the projects put forward are:
The redevelopment of the Maylord Orchard Shopping Centre into a state-of-the-art library, information resource centre and cultural hub
The development of 'Southside' – a new sports, food and skills community focal point for the people of South Wye
Major investment in 'City Zipper' electric buses
The development of a new NMITE Future of Work Skills Hub to help all Hereford residents understand and identify career opportunities, and support them to achieve their ambitions
Improvements to the current Holmer Road skatepark to encourage additional wheeled sports activities
Refurbishment of the Castle Green Pavilion to provide a revitalised home for the Youth Canoe Club, café facilities, a multi-functional and flexible community meeting space and a gallery celebrating local arts and heritage
A new, world-class contemporary museum facility to accommodate Hereford's significant heritage treasures.
Details of all of the projects in the TIP can be accessed through the #StrongerHereford website.
Lauren Rogers, Chair of the #StrongerHereford Board commented:
"After many months of hard work from everyone involved, especially the residents, communities and businesses who put forward project ideas and
worked with us to develop the Town Investment Plan, it's fair to say we are delighted. This funding will deliver a programme of work that will help Hereford become a thriving city that is green, fair, connected, digital and cultural."
Cllr Ellie Chowns, Cabinet member for Environment and Economy, said:
"We are delighted with the announcement that Hereford will receive this funding from the Government's Towns Fund programme. We have already seen some fantastic projects undertaken thanks to the previous Accelerated Towns Fund investment, and this further funding will mean the council and #StrongerHereford Board can now explore and develop the exciting transformational projects included in the city's 'Town's Investment Plan'."
Posted in News