Board Members
---
Chairman – Frank Myers MBE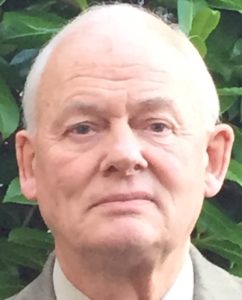 Frank is a businessman from Walford near Ross-on-Wye. As the founder of Myers Road Safety Ltd, he received the MBE for services to road safety and to export. One of his inventions, The Quickcone, earned him a coveted British Design Award. Frank is also Director of MCP Systems Consultants Ltd who won the E Health Insider Award for Innovation.
As a Non-executive Director of The Wye Valley NHS Trust, Frank is Chairman of its Charitable Funds Committee and the Herefordshire Stakeholder Group. Frank is also Chairman of the Herefordshire Community Foundation and has more than 20 years' experience of working in the charity sector.
He spends most of his spare time playing tennis and tending the family vineyard which produces 'Wythall Estate' wines
---
Herefordshire Business Board Members
Abigail Appleton
(Representing Arts and Culture Sector)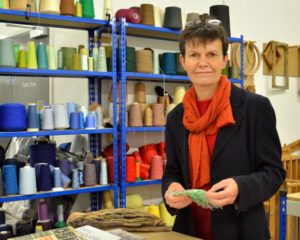 Abigail is Principal at Hereford College of Arts. She began her career as a production trainee in BBC Radio, spending many years making and commissioning before her final role as Creative Director of BBC Learning.
Abigail was deeply engaged with the BBC's mission to educate as well as inform and entertain and is proud to have played a leading role in projects like Ten Pieces, a major music campaign for schools and the development of BBC micro:bit to inspire young people to get hands on with digital creativity.
Abigail is privileged to now lead the very special arts community at Hereford College of Arts, focused on nurturing individual talent and growing the creative economy locally, nationally and internationally.
---
Christian Dangerfield
(Representing Tourism Sector)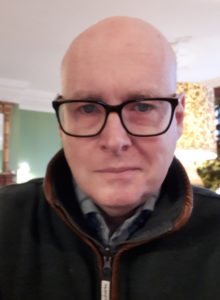 Before moving to Herefordshire full-time in 2015, Christian had over 25 years of experience in the financial sector in London and Asia.
He is highly committed to developing Herefordshire's tourism economy and, in 2018, he co-led a consortium of investors which acquired and refurbished Hereford's Green Dragon Hotel.
Christian was educated at Oxford University (MA Modern History), is married with four children and lives on the top of a hill near Pencombe.
---
Christine Snell
(Representing the Agricultural Sector)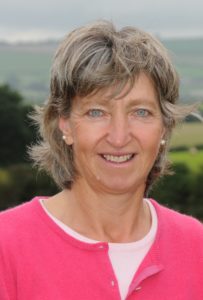 Christine Snell is a business partner with her husband Anthony.  Their business is producing and packing soft fruit for the major multiples, including Marks and Spencer, J Sainsbury and Tesco. They are members of the Berry Gardens Co-Operative that is the largest producer/supplier of soft fruit in the UK. The business is based in Herefordshire and was awarded Grower of the Year in 2008 and 2013. AJ & CI Snell has a significant need for seasonal labour and as the manager of Human Resources, Christine has travelled throughout Eastern Europe and visited many  Agricultural Universities from where some of their  workforce have been recruited.  
After studying Food Science and Nutrition,Christine graduated and joined Allied Lyons as a  junior food technologist working with key food manufacturers across the UK.  She left to join Glaxo SmithKline Consumer Brands as Development Manager for the Ribena brand, moving on to be a project manager for the launch of new products within the Consumer Healthcare division.
Christine is a governor of Harper Adams University and a Justice of the Peace. 
Christine is married to Anthony they have two boys. She is a keen tennis player and horse rider. Interests also include food, travel and music and most importantly a small herd of pedigree Hereford Cattle.
---
David Hitchiner (Cllr)
(Herefordshire Council Representative)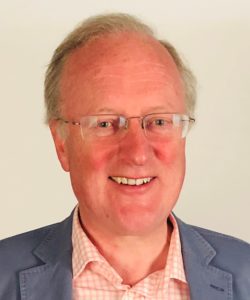 David is a non-practising solicitor and company secretary and current Leader of Herefordshire Council.
David has worked in industry for nearly 30 years, including periods with Bulmers, a local telecommunications company and three years in Dallas, Texas.
He lives in Herefordshire where he and his wife have brought up their four children. He considers that the link between industry, the economy and the local authority is very important to the county.  As a voice for business, and with its link to the Marches Local Enterprise Partnership (LEP), he sees Herefordshire Business Board as an important part of this.
---
Debbie Gittoes
(Major Company Engagement Programme)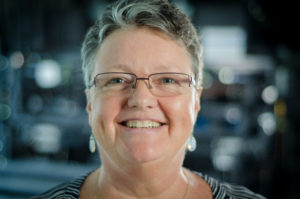 One of seven children, Debbie was schooled in Bromyard and Hereford Sixth Form College. Later she went back to college as a mature student to undertake her accountancy exams. Having worked in various administrative roles she decided in 1985 to set up Arctic Circle Limited with late husband Eddie.  The business designs and manufactures equipment for the heat transfer market; typically, refrigeration for the cold food chain. As is often the case in an SME she has held various roles including Finance Director, Strategic Projects Director and, since 2012, Managing Director. Debbie has a history of getting involved with community projects, especially those that involve skills and young people.
Being a member of the Hereford Business Board enables the local business voice to be heard in order that the decision-making process can be better informed.
---
Doug Barrat
(Herefordshire Investment Partnership)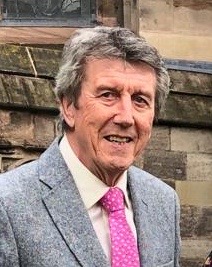 A Fellow of the Chartered Institute of Building and the Royal Society of Arts, Doug's experience has included Directorships at several national and international construction groups. He has had considerable experience in managing businesses through the change process.
Doug is currently Chairman of the Herefordshire Investment Partnership, delivering inward investment opportunities, technical and commercial advice to Herefordshire County Council (pro-bono). He is also Infrastructure Communication Consultant to Herefordshire County Council, again on a pro-bono basis.
Doug sees his involvement with the Herefordshire Business Board as an ongoing commitment. He hopes that this will help deliver inward investment and encourage new businesses into the county. This will lead to increased job opportunities, support the growth of the new University and aid the development of the Enterprise Zone.
---
Helen Bowden
(Representing Creative Industries)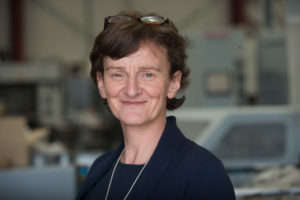 Helen was brought up on a farm close to Leominster. After a first degree in Geography she completed a Masters in Marketing at Cranfield before embarking on a management career in consumer marketing, including seven years in a senior role at Morphy Richards.
In 1997 the opportunity arose to buy Orphans Press, a printing business based in Leominster with a long history but a precarious immediate future. In the past two decades the business has grown to span design, print, and web development and now incorporates Impact Print, based at Rotherwas in Hereford. The business employs 35 staff.
As well as her role as Director, Helen has played an active part in Leominster Women In Business, is a member of the Vistage leadership group and outside of work is 'Mrs Netball', as Chair of Herefordshire Netball and as a coach to Westside and county juniors.
Within the Business Board, Helen is keen to champion the creative energy and production values of so many businesses within the county.
---
Karen Usher
(NMITE)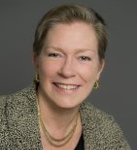 Karen is an entrepreneur with 40 years' experience of running companies involved in human capital strategic planning. She relocated to Herefordshire in 2004 from where she continues as Founder and Chairman of TPO Inc, a Washington, DC human resource outsourcing business. During her years in business, Karen has consulted with over 2,000 companies in a diverse range of HR related areas.
Karen began working on the NMiTE project in 2009. The institution is expected to open in 2020.
Karen is also Deputy Lieutenant for the County, a Trustee and Director of NMiTE, led the formation of Dorstone's Front Room (awarded the Queen's Award in 2012) and serves as a Governor for The Cathedral School
Her interest in joining the Business Board revolves around ensuring that the county and its community continue to appreciate the huge contribution that our education economy, at all levels, is bringing to Herefordshire's economy, well-being, and vibrancy.
---
Gareth Williams
(Representing the Energy Sector)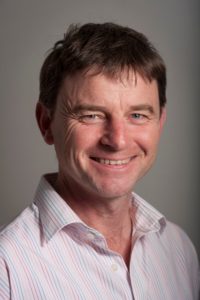 Gareth has a deep rooted and evolving passion for the sustainability agenda. This has led him to develop from his family farming roots into a diversified rural business (Caplor Energy) that includes a renewable energy business, property rental and farming activity based from Herefordshire. Three generations of the Williams family have operated from Caplor since 1923.
Caplor Energy specialises in the design and supply of renewable energy systems for businesses, communities and home owners. Gareth actively engages within the renewables industry through board membership of many bodies, including the UK Solar Trade Association, the Marches LEP Energy Group and Hereford Futures Forum.
Gareth feels that his involvement with the Herefordshire Business Board gives him the opportunity to contribute towards enhancing a sustainable community for Herefordshire.
---
Ian Peake
(Marches Skills)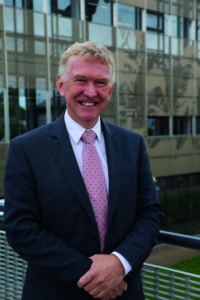 Ian is Principal and Chief Executive of Herefordshire, Ludlow and North Shropshire College, a position he has held for 15 years. The College has campuses in Hereford, Holme Lacy (land-based), Ludlow (sixth form college), Oswestry and Walford (land-based) and a training company, County Training.
Prior to his career in further education, Ian worked for a privately owned forestry company as a regional manager, then as an HR manager for an acute hospital trust.
Ian has a keen interest in developing strong links between education and business in order to ensure that schools and colleges are aware of and respond to business requirements, and that businesses understand how they can better support young people's development. Ian has served on the Herefordshire Business Board for several years, has been a director of the Marches LEP, and is an active member of the Chamber of Commerce.
---
John Reed
(Major Company Engagement Programme)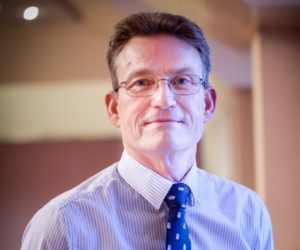 John is the Agricultural Director of Avara Foods Limited. He has been involved in the poultry industry for over 40 years, holding senior positions with a number of companies across the country. For the last 21 years John has lived and worked in Herefordshire, holding the position of Agricultural Director at Cargill Meats Europe before it formed a joint venture with Faccenda Foods in 2018.
John takes an active interest in Hereford's foods and farming sector, particularly in Avara's relations with the many farmers who supply feed, raw materials and/or livestock.
At 'the other end of the scale', John lives and operates a small holding in the Golden Valley where he has bred Herefordshire's native sheep breed, the Ryeland, for many years. John takes an interest in Herefordshire business life. He is an active member of Herefordshire Business Board and the local Chamber of Commerce and has a particular interest in education and young people's development.
---
Mark Pearce
(Hereford Enterprise Zone)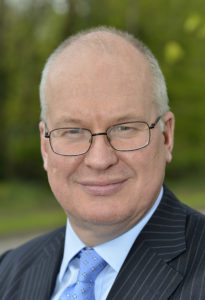 Mark is Managing Director of Hereford Enterprise Zone Limited. The company was created to catalyse investment and business development at Skylon Park, Hereford Enterprise Zone.
Mark is an economic development and regeneration specialist of over 30 years' standing, working in a variety of national, regional and local roles during that time.
He sees Business Board representation as providing an opportunity to raise awareness of Skylon's progress and its offer to a wider business audience and providing input from Skylon's fast growing business community to influence the priority setting and decision making of the Marches LEP.
---
Nic Millington
(Representing Creative Industries)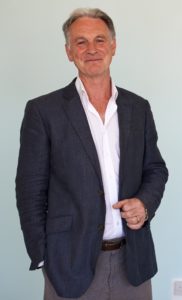 Nic moved to Herefordshire 40 years' ago to establish a residential centre for young people at risk of entering the justice system. There he pioneered the use of media as a tool for personal and social development. Nic founded Rural Media Charity in 1992 to further develop the use of digital media for rural regeneration. In 2016 Rural Media launched a trading arm, Rural Media Productions. With offices and broadcast standard facilities in the centre of Hereford, Rural Media now works throughout the UK employing 20 staff and over 80 freelancers per year. The company works extensively with local businesses, public sector, broadcasters, universities, national trusts and NGOs.
As Rural Media's CEO Nic provides consultancy and contributes to strategic planning for local, regional and central government, with a focus on supporting creative industries and their role in economic development. Nic is a visiting lecturer at numerous universities and colleges, and a regular speaker at UK and European media conferences. Nic holds the Herefordshire Diamond Jubilee 2012 Excellence in Business award, and is a Fellow of the Royal Society of Arts.
---
Sharon Smith
Herefordshire and Worcestershire Chamber of Commerce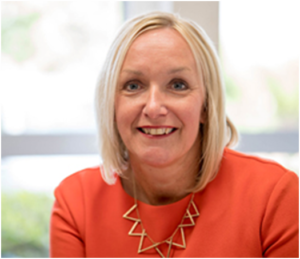 Sharon was born and raised in Herefordshire and has over 30 years' experience within business. Her career began as Finance Assistant in a Herefordshire manufacturing company, eventually progressing to become Director of Finance for a Worcestershire based company and on to her current position as Chief Executive of Herefordshire and Worcestershire Chamber of Commerce.
Sharon has an MBA from the University of Worcester and is passionate about supporting local businesses and the local economy, promoting equal opportunities and learning more about how to grow and influence business through different leadership styles and generations.
She is pleased to be part of the Herefordshire Business Board, which she feels give her the opportunity to represent the interests of Chamber members and the wider Herefordshire business community.
---
Stephen Eckley
(Major Company Engagement Programme)
Stephen is Chief Executive of Sequani, a science services business principally helping to conduct safety assessments on potential new medicines.
Sequani is a contract research organisation providing regulatory toxicology services to pharmaceutical, agrochemical and chemical companies. Sequani has world-class expertise in safety assessment during the crucial development stages of new agrochemicals and medicines. The company supports organisations world-wide to ensure  human safety as they develop compounds to protect crops and treat human disease.
Immediately prior to joining Sequani, Stephen held roles at IQVIA's European Headquarters. Before that Stephen managed various business functions within the healthcare field including management roles within operating companies throughout the UK. Stephen's working life began in the retail sector for Associated British Foods.
Stephen takes an interest in Herefordshire business life. He is an active member of both the Herefordshire Business Board, aiming to influence the priority setting of the Marches LEP with a local company viewpoint, and the Herefordshire and Worcestershire Chamber of Commerce. He views active membership of both as important in supporting and promoting the growth and development of Herefordshire.
---
Facilitation