---
Herefordshire Business Board is pleased to announce their support for the Hereford City of Culture bid.  The bid is being led by the Herefordshire Cultural Partnership, a consortium of arts, culture and heritage groups, local government and businesses with a shared vision:
"For Herefordshire to be internationally recognised as a beacon for inspirational arts and culture that enhances wellbeing".
The City of Culture team states that winning the bid would turbocharge our county's cultural and economic life, bringing national and international attention to businesses, health organisations, education facilities and art projects.
To find out more about the City of Culture bid and to pledge your support please visit www.herefordcityofculture.org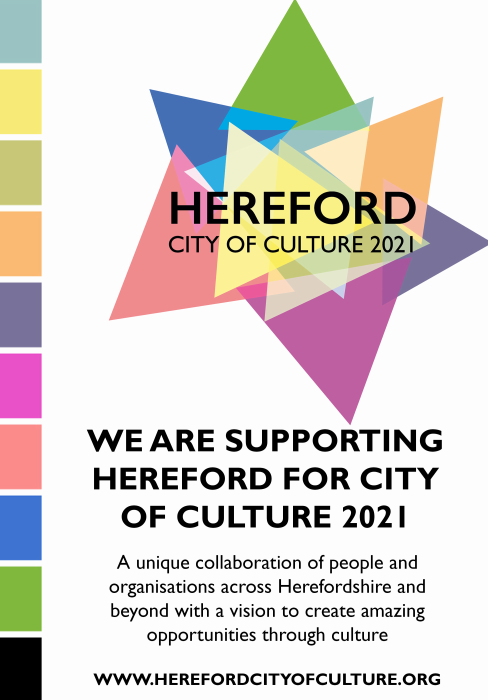 April 26th, 2017 by Rachel
Posted in News