Support for the Tourism Industry – Marches Investment Fund
Following a successful bid submission to the Marches Local Enterprise Partnership, submitted by Herefordshire Council in partnership with Herefordshire Business Board, significant funding was secured in May 2020 to support the Herefordshire Tourism Sector.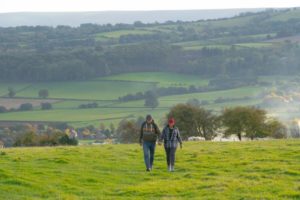 A project steering group was established and delivery partners were secured (following a tender process) to deliver significant elements of the bid, including marketing, a new Visit Herefordshire website and significant investment in PR and promotional activities.
Sadly, the COVID19 pandemic had a significant impact on the tourism industry both locally and nationally. However, a new Visit Herefordshire website has been launched and significant media coverage has already been secured to raise awareness of the county's attractions.
As we emerge from lockdown, and are being encouraged to stay at home rather than plan to holiday abroad, the project team will be capitalising on this 'Staycation' messaging and highlighting the unique benefits of visiting Herefordshire.