Tuesday 8 January – places still available
Is farm to fork livestock traceability possible?
Defra not only thinks so but they also think it is essential that the UK becomes traceability world leaders if we are to compete in a global trading arena.
To enable farm to fork traceability, Defra is developing a new livestock information service which will be launched in 2019. Using electronic ID technology, Defra hopes that this new system will not enable the UK to demonstrate our credentials as a world leader in food production but that the farming industry will be better placed to respond in the event of a disease outbreak.
Whether the thought of a new Defra service excites you or brings you out in a cold sweat! You need to know more to be prepared.
Working together with the Herefordshire Rural Hub, we will be delighted to welcome Tom Dracup, NFU Livestock Adviser to Herefordshire on Tuesday 8 January. Tom will be providing us with an update on Defra's proposed new livestock information service (the new livestock movement record) and also covering progress with the dead weight market transparency project. This briefing is an opportunity to hear about Defra's detailed plans, the timetable for introduction and also to feedback any comments to Tom so that they can be fed back to those that are developing the new system.
We have arranged three briefings in one day (Tuesday 8 January), attend the one that is closest to you.
10.30 – 13.00 The Green Man, Fownhope, HR1 4PE
13.30 – 16.00 White Haywood Farm, Craswall, HR2 0PH
18.30 – 20.30 Norton Canon Village Hall, HR4 7BL
We are delighted to have been supported by the Jack Hughes Trust and so we are able to provide food at each event. As such booking is essential.
To book a place, please contact the Herefordshire Rural Hub on 01432 353465 or email bookings@herefordshireruralhub.co.uk
Deadline for bookings is Friday 4th January.
We look forward to seeing you at one of these events.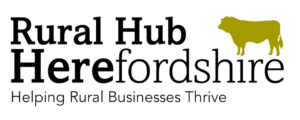 January 3rd, 2019 by Rachel
Posted in News